Vinyl Flooring in Agoura Hills,CA
[vc_row][vc_column][vc_column_text]
Vinyl Flooring
Vinyl flooring is a great choice for anyone looking for an affordable solution that is easy to care for. At Carpet Galleria we specialize in the supply and installation of a wide range of Vinyl, in a variety of designs to suit any home or commercial space. As a national brand, we have stores that can supply & install Vinyl flooring in the whole state.
We offer a wide selection of vinyl flooring including classic, traditional patterns right up to the latest modern designs. We appreciate that our customers are looking for something specific in their Vinyl flooring, whether it be for functionality or simply to suit existing décor or color schemes, so we are happy to supply you with samples, at no cost, so that you can find the right flooring for your space.[/vc_column_text][/vc_column][/vc_row][vc_row][vc_column width="1/2″][vc_column_text]
The Best Vinyl Flooring Picks for Your Home
Our Vinyl designs range from traditional patterns, like the timeless herringbone, to modern textures that offer plenty of choices if you want to update your home.
Carpet Galleria can supply and install all types of Vinyl flooring including texture sheet vinyl, luxury vinyl planks (LVP), and luxury vinyl tiles (LVT). Whatever your décor or personal tastes, Carpet Galleria has the right design to meet your needs. Contact our Vinyl Flooring Services today or visit one of our showrooms in your state to find out more about the right flooring for you.
Our vinyl comes in a range of sizes, so it is often used by businesses who are looking to cover larger areas within their premises, and for homeowners looking to make their properties more presentable for potential buyers.
It is also popular in commercial spaces because it is durable and easy to clean, making it ideal for areas that are frequented by the public.
A new floor can really impact how a business feels, adding value through presentation or creating an environment where customers are comfortable spending time.[/vc_column_text][/vc_column][vc_column width="1/2″][vc_single_image image="571″ img_size="500×450″ alignment="center" style="vc_box_shadow"][/vc_column][/vc_row][vc_row][vc_column][vc_column_text]
Is Vinyl Flooring A Good Option For My Home?
If you're in the process of researching a new floor, you've probably wondered: Is Vinyl Flooring A Good Option For My Home? Vinyl Flooring is a type of vinyl flooring that is designed to imitate natural flooring options. It usually takes the form of Luxury Vinyl Tile or Luxury Vinyl Planks, which imitates natural tile and hardwood floors, respectively.
This type of flooring has a number of benefits, including a low price point and a wide variety of styles from which to choose. Vinyl Flooring represents a good choice for consumers due to its versatility, low price, ease of installation, and durability.
Vinyl Flooring has become increasingly popular recently due to its low initial price point when compared with natural materials. Similar floors are available for use in bathrooms, kitchens, living areas, bedrooms and more. Vinyl Flooring can also imitate the look of other flooring types in order to suit your taste.
Vinyl Flooring is typically easy to install, although it may require professional installation depending on the size of your home and complexity of the project itself. Vinyl flooring can also be used in areas where moisture or water may accumulate, such as the bathroom, kitchen or laundry room.
Installing Vinyl Flooring in your home represents a cost effective alternative to solid hardwood that doesn't sacrifice quality. In addition, recent technological advancements have made vinyl flooring almost indistinguishable from their natural counterparts. It will look and feel like you are walking on real wood! If you're still wondering if Vinyl Flooring is a good option for my home?, please contact us. We're more than happy to provide you with an in depth explanation. [/vc_column_text][vc_single_image image="571″ img_size="mediated"][/vc_column][/vc_row][vc_row][vc_column][vc_column_text]
The Perks Of Vinyl Flooring
There are three primary advantages to installing Vinyl Flooring in your home. Vinyl Flooring is:
Low-cost. Vinyl Flooring costs less than other natural materials, making it an affordable option for those who want to update the look and feel of their home without spending a lot of money.

Easy To Install. Vinyl Flooring is easier to install than other materials, such as wood or natural stone tiles. It can often be installed in just one day.

Durable And Long-lasting. Vinyl flooring has become increasingly more durable over time, with newer styles capable of lasting up to forty years. This ensures that you get your money's worth from your flooring project, and reduces the chances of needing to replace it in the future.
[/vc_column_text][/vc_column][/vc_row][vc_row][vc_column][vc_column_text]
Vinyl Flooring Types
Vinyl flooring is a great investment for your home. It's durable, stylish and easy to maintain with an affordable price tag that will last you years in the long run! With modern options like luxury vinyl tile backed by natural stone or hardwood textures created from 3D printing technology today's consumers can have their choice of looks without sacrificing function – all while saving money on costly renovations down road. Think vinyl flooring is right for your home? Let's explore the different types of vinyl flooring available:[/vc_column_text][/vc_column][/vc_row][vc_row][vc_column width="1/4″][vc_column_text]Vinyl Sheet
Vinyl sheet flooring is a great option for high-moisture areas like bathrooms and kitchens because it has few seams compared to other types of installation. One downside, though? The surface may be more difficult than normal dirt or spills will stick around on these durable surfaces![/vc_column_text][/vc_column][vc_column width="1/4″][vc_column_text]Vinyl Tile
Vinyl tiles are perfect for modern-looking interiors. The individual squares give the appearance of stone or ceramic tile, while also being easy to replace when damaged! You can use them in patterns which will further enhance their resemble towards natural materials like granite and marble too.[/vc_column_text][/vc_column][vc_column width="1/4″][vc_column_text]Vinyl planks
Vinyl planks are an excellent alternative for those who want the look and feel of hardwood without paying a premium. They offer greater stain resistance, which means they'll never get absorbs anything like real wood does! Plus these modern classics can be cared for just as easily. As time goes on though vinyl has improved greatly since introduction back in the 60s when this hyped up economic substitute first arrived on shelves near us here today.[/vc_column_text][/vc_column][vc_column width="1/4″][vc_column_text]Luxury Vinyl Tile
Luxury vinyl tile or LVT will capture the same stylish trends found in natural stone and hardwood planks. From traditional, rustic ,exotic woods to modern industrial designs inspired by both reclaimed wood- LVT can deliver high end looks of travertine with marble without breaking your bank! Similarly lvt is warmer under foot while still being soft on top – perfect for those looking forward their next great find at an affordable price.[/vc_column_text][/vc_column][/vc_row][vc_row][vc_column][vc_column_text][/vc_column_text][vc_column_text]
Finding the Right Vinyl Flooring to Fit Your Home and Budget
Investing in new flooring can be an exciting and expensive prospect, but we've got you covered with our beautiful collection of durable vinyl flooring. Now get the stunning wood-plank look at a fraction of what it would cost otherwise. As a certified and experienced flooring company, we have access to the top vinyl flooring brands in the industry at unbeatable prices![/vc_column_text][vc_column_text]
Professional Vinyl Flooring Installation
If you are looking for professional vinyl flooring contractors near you, we can help. Contact us online or call us today to schedule a free vinyl flooring estimate for your home or business.[/vc_column_text][/vc_column][/vc_row][vc_row][vc_column][vc_column_text]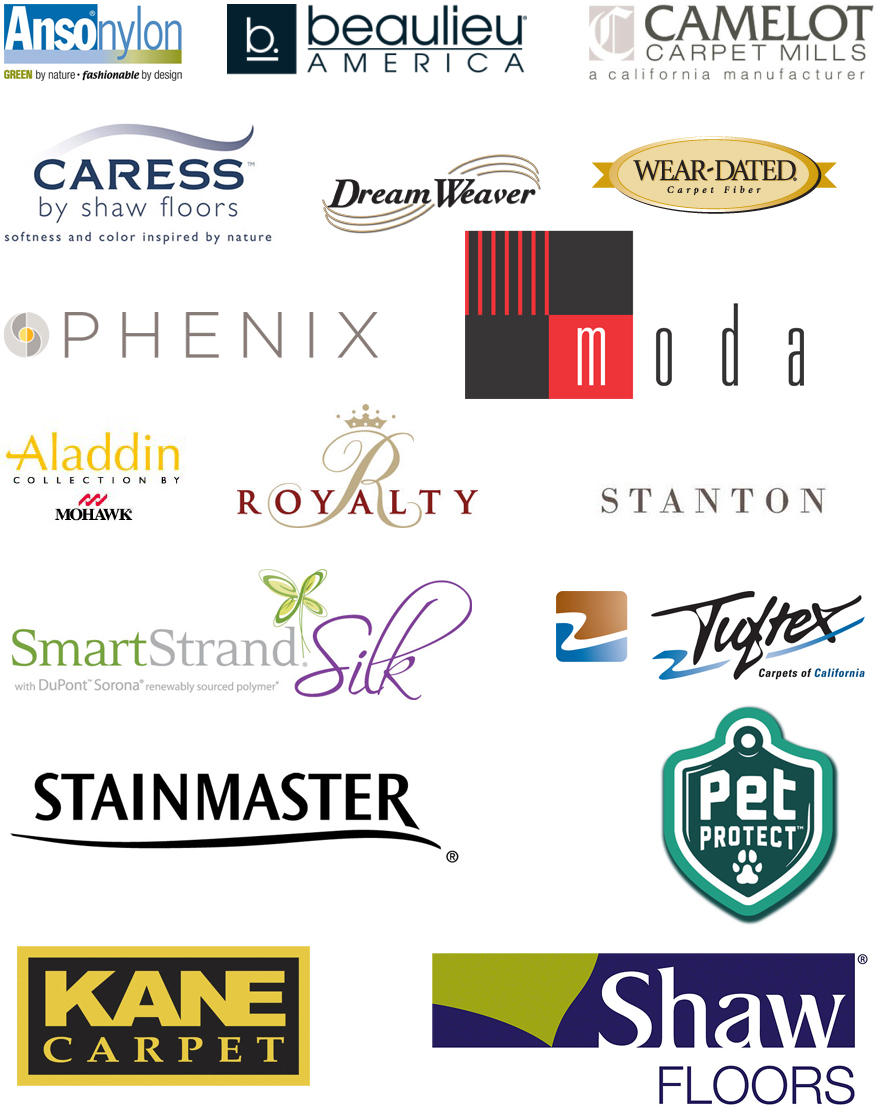 [/vc_column_text][/vc_column][/vc_row][vc_row][vc_column][vc_column_text]In Carpet Galleria, we're proud to offer our services in these areas:
Calabasas | Westlake | Agoura Hills | Thousand Oaks | Oak Park | Newbury Park | Simi Valley | Moorpark | Camarillo | Malibu | Brandeis [/vc_column_text][/vc_column][/vc_row][vc_row][vc_column][vc_column_text][/vc_column_text][/vc_column][/vc_row]