Whether you are shopping for a new carpet or simply trying to find the best one for your home, there are some important factors to consider. You should also be aware of the different styles and patterns that are available. Choosing the right kind of carpet for your needs will make a big difference in the way your home looks and feels.
A carpet is a type of textile floor covering. It can be made of wool, cotton, or synthetic fibers. In the US, the most common carpet is made in widths of 12 feet and 15 feet. This type of carpeting is often used in residential or commercial settings. Depending on the style of carpet, the material can be colored to match the decor of the room.
When choosing a carpet, you should first decide the pile type. There are three main types: tufted, loop, and cut. Each type has its own characteristics and benefits. In general, a low-pile carpet is easier to clean and stand up to heavy traffic, while a high-pile carpet provides extra cushion for the feet.
Normally, the top layer of a carpet is attached to the backing with adhesives. The bottom layer can be fixed with gripper rods. Most carpets are available in five-year and 10-year warranties. You should ask your retailer about these options. They should also offer you a guarantee against stains and wear. If you are concerned about purchasing a product that is environmentally friendly, you can look for a rug that has a high recycled content.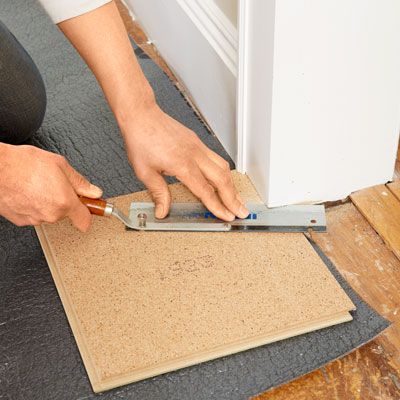 Some styles of carpet are machine woven. These are manufactured on giant looms that weave together bobbins of carpet backing. These looms are similar to those used for woven fabric. Decorative patterns can be created by weaving different yarns together. The end result is an intricately patterned carpet that will provide a luxurious underfoot experience.
Carpets can also be made using needle felts, which are made by intermingling synthetic fibers. They are highly durable and can be found in most commercial settings. However, they are less expensive than wool. These are usually referred to as "olefin." Olefin is a soft, mildew resistant material. The downside is that it does not hold up as well as wool.
Some carpets are also produced by a method known as "spun construction." This method involves injecting the pile into the backing material. Polypropylene is a popular choice for this type of carpet. It is slightly stiffer than wool, but does not wear as well. In addition, it can be dyed after production. It is also more affordable than other materials.
When looking for carpeting, you should also consider the finish. A light color can make a small room seem bigger. If you are purchasing carpet for a large space, a warm color will help create a cozier atmosphere. You should consider the overall tone of the room and the room's use before making a purchase. If you plan to buy a carpet for a child's room, you may want to choose a more kid-friendly pattern and finish.
What You Need to Know About Carpeting
Factors to Consider When Buying Carpet